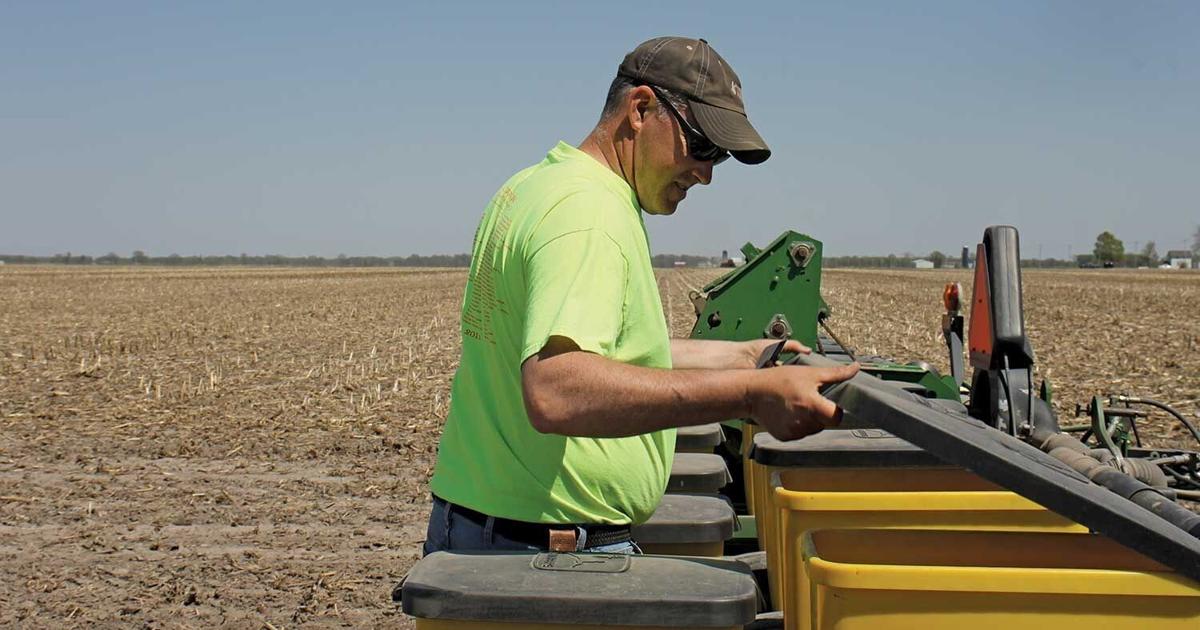 STU ELLIS
For the Herald & Review

Farmers must be about as nimble as a contortionist competing on "America's Got Talent." The long stretch in May and June without rain brings challenges on weed control and crop diseases, then a switch to wetter weather will bring challenges on weed control and crop diseases. Just different weeds and diseases that require different solutions.
But there are some other issues that may have a bigger impact on farmers which may require more strategic thinking than the day to day agronomic head scratching and hair pulling.
Last week there were nuances of global dynamics which may or may not impact daily farm decision-making, but may result in convening family board meetings to decide on how the farm operation will need to respond, either defensively or offensively.
With USDA's report last Friday that farmers were planting 6% more acres of corn above what the market expected, and 5% fewer soybean acres, grain prices reacted as expected. About the same time, international agricultural financier Rabobank was projecting that oilseeds, such as soybeans, would be in much higher demand than corn in the future to supply environmentally friendlier diesel fuels.
With the increased number of soybean crushing plants around the Cornbelt, the typical 50-50 corn and soybean acreage ratio could change. Farmers would be growing fuel instead of food. After all, there is a declining demand for U.S. corn abroad as exported corn has skidded downward several hundred million bushels the past several years. U.S. crops are being used domestically at a greater rate.
South American farmers in Brazil, Argentina, and Paraguay grow 54% of the global soybean production, and export the bulk of it. In the past 5 years, U.S. corn exports have fallen 25%, as global competitors have increased exports by 10%.  While U.S. soybean exports have been stagnant, global competitors have increased their exports 11%. The ratios are even more shocking for U.S. wheat and rice.
Brazil produces a 4 billion bushel corn crop, most of which has been exported until a significant change began occurring recently. Brazil is converting its ethanol plants from using sugarcane to using corn. And instead of exporting 2-3 billion bushels of corn, Brazil will be using it domestically for ethanol. Domestically.
USDA reported last week that U.S. imports of vegetable oils increased by 20% from 2021 to 2022, and "Much of the increased demand in 2022 came from expanded production of biodiesel and renewable diesel." That includes Canadian canola and Indonesian palm oil. But wait — Indonesia reported last week that it is raising the percentage palm oil in its motor fuel, and will be keeping more of it for domestic use.
The threads that run through these developments are the facts that agricultural commodities are being converted into fuel, instead of food; and they are being kept at home for domestic use, and not exported.
One wonders what happened to the long-standing and perennial need to export grains and oilseeds for food purposes, because of global hunger.  That issue has not been solved, according to the UN Food and Agriculture Organization.
Stu Ellis is an observer of the Central Illinois agriculture scene.