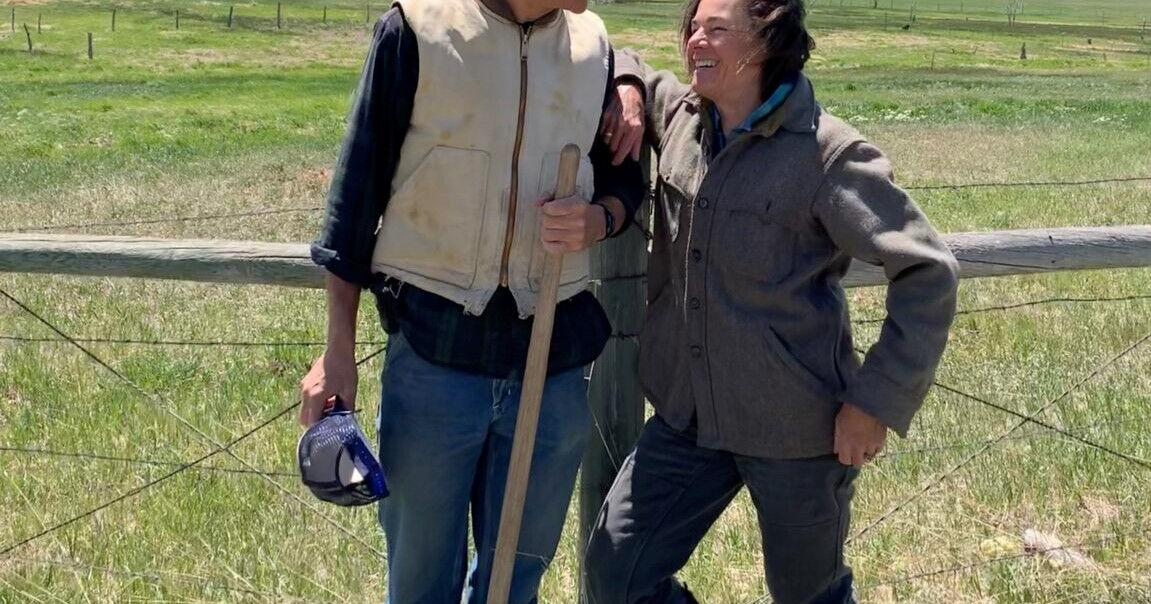 Soil is arguably one of the most under-appreciated substances on earth and plays an important role in either limiting or exacerbating climate change.
Carbon is sequestered in soil by plants through photosynthesis, where it can remain for a millennium, according to the Ecological Society of America. Carbon helps give soil its structure, water-retention capacity and fertility. However, when soil is degraded, it releases CO2 back into the atmosphere.
More than one-third of earth's soil is devoted to agriculture and pasturelands. The link between industrial agriculture and climate change is irrefutable.
Adam Chambers, a scientist with the USDA's Natural Resources Conservation Service, cited excessive tilling as one example of a practice that leads to the release of greenhouse gasses. "What you are doing is oxidizing the carbon and sending it into the atmosphere," he said. While industrial agriculture is a significant source of greenhouse gas emissions, Chambers emphasized the industry is not solely at fault.
"Humans have done harm to our soils," he said. "Not one particular sector is totally responsible."
So, what can be done to improve soil health?
Regenerative agriculture is farming and ranching in harmony with nature. It enhances native biodiversity and cuts costs. In drought-stricken Colorado, water use is optimized, because carbon-rich soil better retains moisture.
"We catch the rain rather than the rain hitting the soil and running off because it is compacted," Chambers said. "It turns into a sponge."
There are five principles of regenerative agriculture that help improve soil health: soil armor, minimize soil disturbance, promote biodiversity, keep living roots in soil and integrate animals.
Indian Ridge Farm, owned by Barclay and Tony Daranyi, is a 120-acre solar-powered farm outside Norwood, Colorado. The Daranyis have been implementing sustainable and regenerative agriculture practices since 2001.
In addition to raising poultry, Indian Ridge Farm also produces more than 50 different varieties of vegetables, herbs and flowers each season.
"We move our chickens every single day onto fresh pasture," Barclay Daranyi said. "They don't overgraze."
The Daranyis also run a state-approved and inspected poultry-processing facility at their farm. "We compost all waste products from butchering," she said. "That compost is then turned back into soil."
The Colorado Department of Agriculture (CDA) is hoping to enlist more farmers and ranchers in combating climate change through the Saving Tomorrow's Agricultural Resources (STAR) program and partnerships with conservation districts across the state. Shavano Conservation District, covering San Miguel and Montrose counties, is one of 16 conservation districts in the partnership.
Cindy Lair, deputy director and climate resilience specialist for the CDA's Conservation Services division, said the goal of the STAR program is to "help farmers and ranchers build soil health, and in turn, soil wealth."
In 2022, the CDA launched the STAR Plus program, which aims to provide financial and technical assistance to farmers and ranchers across the state. Lair said aside from monetary incentives to join the STAR Plus program, which includes equipment grants up to $25,000, the program will also provide soil health testing and moisture monitoring.
Lair noted there is "a lot going on locally" in San Miguel County despite no current enrollment in the STAR or STAR Plus programs.
Chris Hazen, executive director for the San Miguel Conservation Foundation, oversees the county's Payment for Ecosystem Services (PES) program. Hazen said there were six participants last year with a goal of adding at least three participants in each subsequent year.
The PES program is not dissimilar from the STAR Plus program, offering monetary incentives to encourage farmers and ranchers to get onboard with regenerative agriculture practices.
"We are able to evaluate their land…and calculate the amount of carbon their soil is holding or will hold," Hazen said. The matter of payment is tied directly to the farm's acreage and the regenerative practices employed. Hazen said it's important people do not see the program as "some kind of handout."
"It is a transparent, voluntary, and simple process," he said. "The cash incentive is to help offset the cost of those regenerative practices."
Indian Ridge was one of the first farms in the county to join the PES program. For Barclay Daranyi, practicing regenerative agriculture is a no-brainer.
"I don't see any other way," she said. "It's healthy for everyone, not just humans…wildlife, insects, everything that lives and relies on this property. My hope is one day, agriculture can be the solution to the problem, not the problem itself."