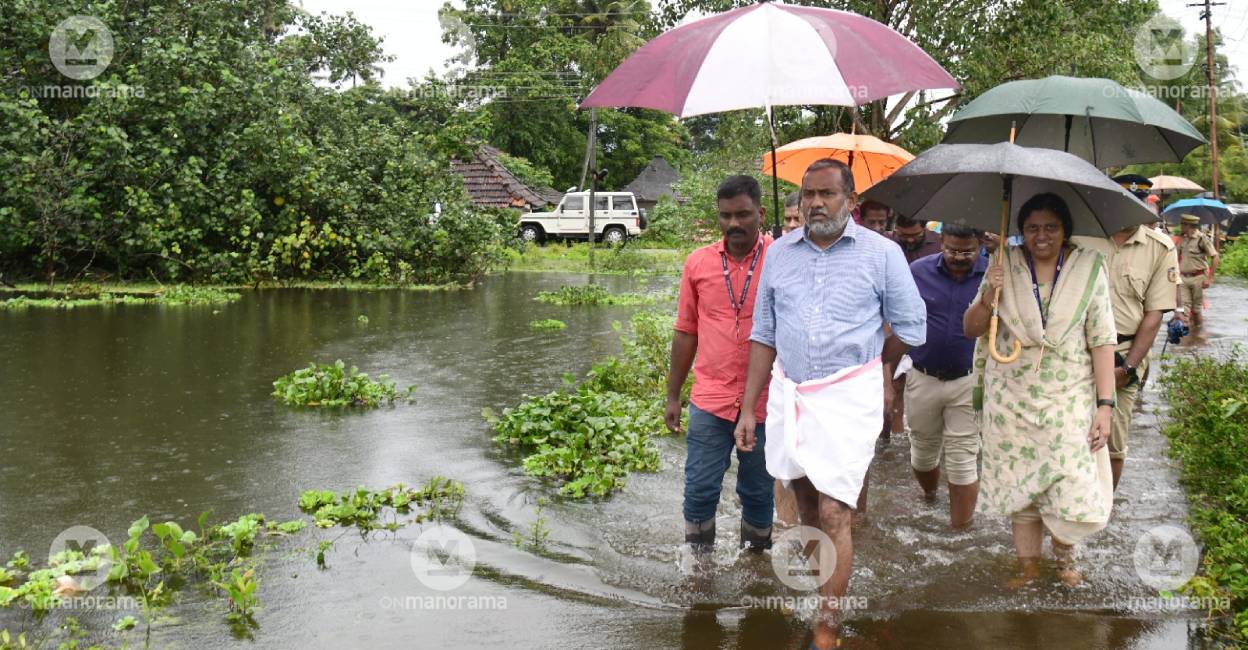 Alappuzha: Kerala is prepared to meet any emergencies arising out of the intense monsoon rains lashing the state, assured Agriculture Minister P Prasad, after visiting flood-hit areas of Alappuzha district on Saturday.
"Directions have been issued to start adequate relief camps, especially in Kuttanad, and ensure all basic amenities at such camps," he said.
A total of 58 camps are currently functioning in the district, accommodating 1,108 families comprising 3,754 people.
The district administration and various departments are fully geared up to meet any weather-related emergency situations. The sand bunds at Thottapally and Andhakaranazy have been broken to allow the run-off water to drain into the sea. The Agriculture and Irrigation departments have opened special control rooms besides those in Collectorate and taluk offices.
The minister visited the camps in Kuttanad besides the areas inundated due to bund breaches. He started the tour of the affected areas from the camp at NSS High School, Ramankary, in the morning, after wading through the flood waters for some distance.
Crop loss  
The state has suffered crop loss to the tune of Rs 96 crore, according to the primary assessment arrived at through figures taken directly from farmers. The figure could be revised after completing the assessment of crop damage, the minister said.
"Alappuzha suffered the most crop loss. The damage to agriculture may affect Onam markets. The State Government is taking measures to find a permanent solution to the issues faced by the people of Kuttanad. It has completed the tendering process for drinking water supply in Kuttanad, despite many challenges," Minister Prasad said.
The water level in Kuttanad rises when eastern parts of the state receive heavy rains. Achankovil, Manimala, and Pamba rivers are all in spate and the same has aggravated the flood situation in Kuttanad, though the region didn't experience much rains in the last couple of days, the minister noted.
A sum of Rs 26 crore has been allotted for raising 18 roads connecting the AC road, Thomas K Thomas, MLA, who accompanied the minister, said.