Regenerative agriculture gives sustainability, local weather resilience to native ranchers | Atmosphere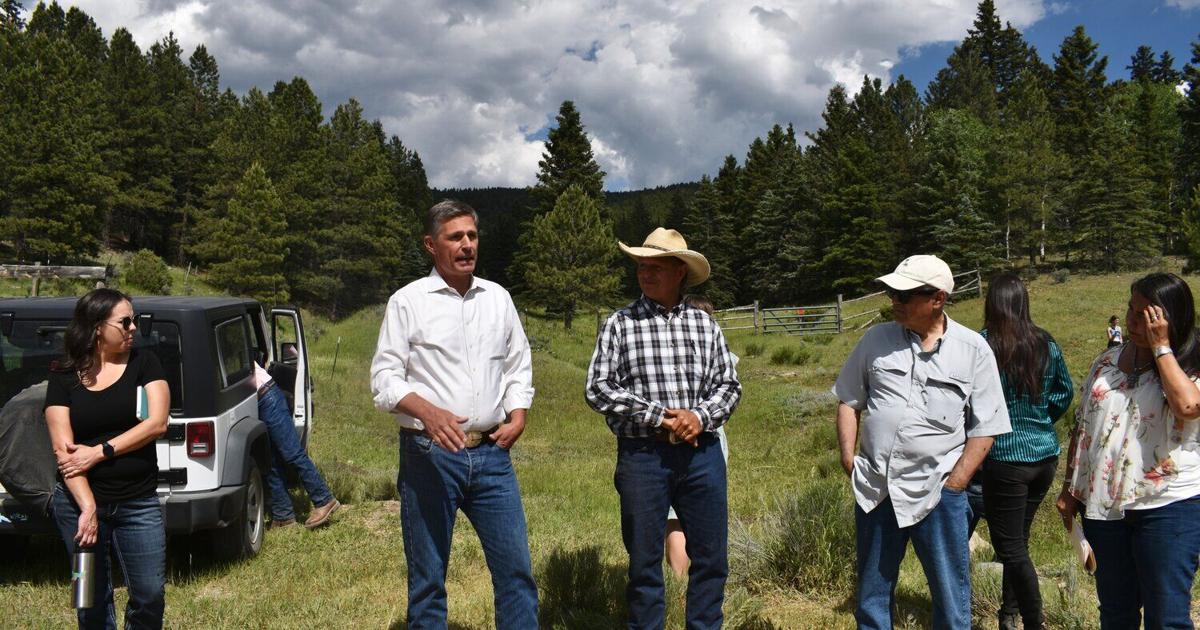 On a ranch in Valle Escondido last Wednesday (July 5), U.S. Sen. Martin Heinrich, Chair of the Senate Appropriations Subcommittee on Agriculture, Rural Development, Food and Drug Administration and Related Agencies, met with local ranchers and producers and Taos County commissioners Darlene Vigil and Ronald Mascareñas to discuss how the Agriculture Resilience Act (ARA) can support current regenerative agriculture efforts in the county.
The ARA, which the Senator introduced to the Senate in March, puts forward the ambitious goal of achieving net-zero agricultural greenhouse gas emissions in the U.S. by 2040. The act outlines a series of complex checks and balances broadly focused on funding sustainable agriculture research and education, incentivizing the use of climate-conscious farming practices, preserving farmlands, integrating renewable energy production into agriculture and decreasing food waste.