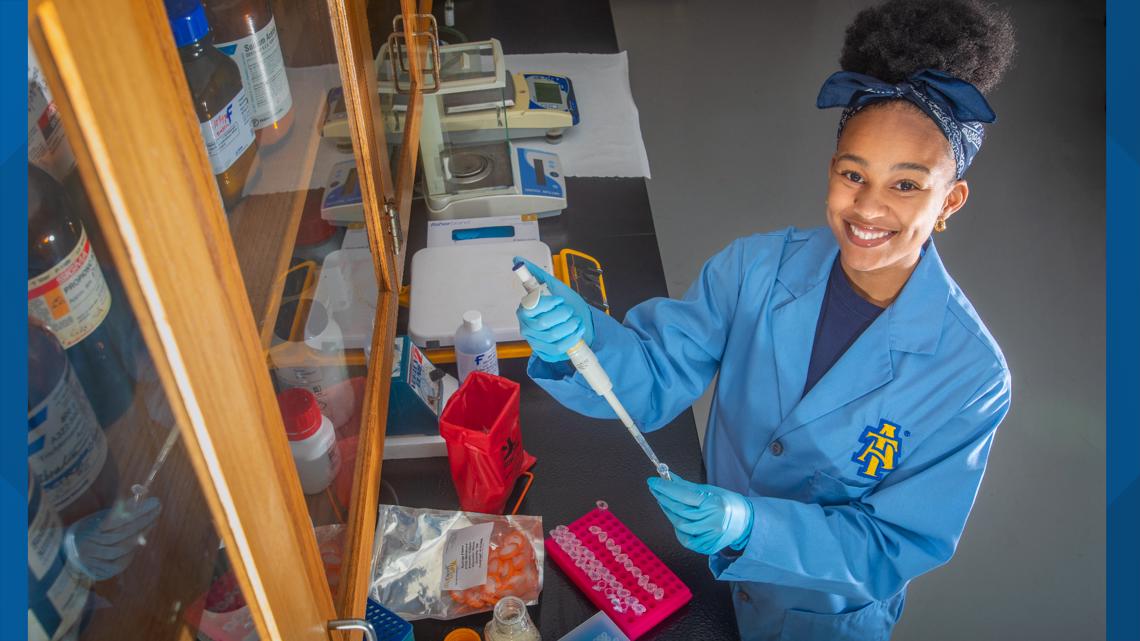 The university recently received $18.1 million to increase the number of graduates entering the food and agriculture industry.
GREENSBORO, N.C. — North Carolina A&T State University is leading the charge to bring up the next generation of agricultural professionals. The university recently received $18.1 million as a part of the USDA's new NextGen agriculture program.
Mohmad Ahmedna is the Dean of the College of Agriculture and Environmental Sciences. He said there is a current shortage of students in food and agriculture, as well as a lack of diversity in the industry.

"We know agriculture is a major industry, number one here in the state with $100 billion each year," Ahmedna said. "We at North Carolina A&T, the largest HBCU in the nation, and us as the College of Agriculture, it is our responsibility to address this issue by both working to increase the number of graduates who enter the workforce but also in the case of diversity."
For the five-year program, N.C. A&T will partner with seven other universities and multiple public and private organizations. Together the group will work to engage K-12 students, their parents, and their teachers. It's all to attract and retain more students.
"We recruit from there and once they are in the university, what we do is to make sure they are well prepared for the workforce through experiential learning and resources," Ahmedna said. "Through internships, support through providing them with scholarships, and mentorship throughout the process."
In various parts of the program, middle and high school students will use drones, and robotics to learn about the technical side of agriculture. College students will also learn to develop their ability to start and grow their own agriculture businesses.