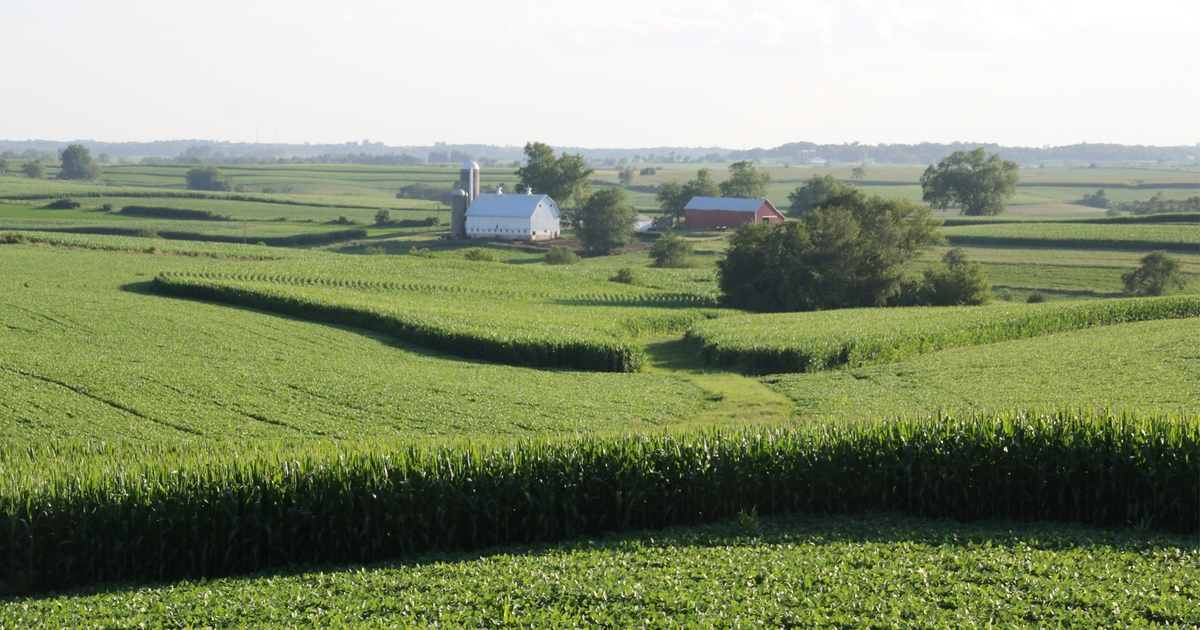 Wisconsin Gov. Tony Evers made 51 line-item vetoes to the 2023-25 biennial state budget before signing it on July 5. The two-year budget totals $103.8 billion and, among other things, increases support to local communities, invests more than $1 billion in public education, makes one of the largest state investments in workforce housing, invests in infrastructure and supports Wisconsin agriculture.
Specifically for agriculture, the 2023-25 biennial state budget continues funding for agricultural producer-led groups that focus on pollution abatement activities through the Producer-Led Watershed Protection Grant Program, and adds funding to incentivize practices to protect natural resources, including increasing funding for crop insurance, premium rebates for cover crops and farmer-led nitrate optimization grants.
The budget, which the governor signed into law, continues the Wisconsin Commodity Food Bank Purchasing Program and provides additional funding for critical animal disease outbreak prevention and traceability. The budget also provides support for the Dairy Processor Grant Program to match industry demand for innovation and development grants.
It provides funding for county conservation staff, which are critical to implementing and maintaining state conservation and agricultural programs, and support to increase exportation of agricultural products such as dairy, meat, crops and other Wisconsin commodities through the Wisconsin Initiative for Agricultural Exports.
And last but not least, the budget provides opportunities for the development of new cooperatives or the conversion of existing businesses to the cooperative model, expansion of the Farmland Preservation Planning Grant Program and funding for the Agricultural Nonpoint Source Pollution Program.
The price tag for priority items for Wisconsin agriculture includes:
$150 million for a new Agricultural Road Improvement Program

$12.5 million to assess local bridges and culverts that are 20 feet or less in length

$125 million to address contamination from a group of chemicals known as PFAS

$2 million for meat processor grants

$500,000 per year for grants to dairy processors

$2 million for the Wisconsin Agricultural Export Promotion Program

$100,000 per year for farmer mental health

$2 million for nitrogen optimization pilot program grants

$70,000 per year for livestock premises registration

additional $50,000 per year for the Wisconsin Agriculture in the Classroom Program

$1.6 million for cover crop rebates

maintained funding for producer-led watershed protection grants

$22,176,500 for county conservation departments

$1 million in 2024-25 for well compensation and well abandonment grants

$6.5 million for rural nonpoint source water pollution abatement grants

$200,000 per year for targeted runoff management grants

$3 million reallocated to fund the Food and Farm Exploration Center in Plover, Wis.
The Wisconsin Farm Bureau Federation praised the governor and the state Legislature for their historic investments in rural infrastructure and the priority they put on agriculture in the budget.
"From big-ticket items like the $150 million to fix farm roads to more targeted initiatives like meat and dairy processor grants and funding for the state's Ag in the Classroom program, this was a good budget for farmers," says WFBF President Kevin Krentz. "We greatly appreciate the support we've received from the state Legislature and Gov. Evers throughout the budget process, and look forward to continuing to work together to successfully implement these programs for Wisconsin farmers and rural families.
"This funding will go a long way in helping programs and initiatives that support what our members do every day — feed families in their communities, across the state and around the globe."