Native political, agricultural leaders be part of ag coverage panel in Council Bluffs | Information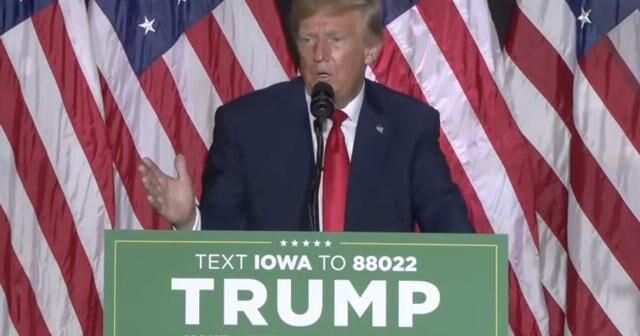 (Council Bluffs) — Local farmers, biofuels advocates, and political leaders discussed agriculture policy in Council Bluffs late last week.
Before former President Donald Trump took the stage at a rally Friday afternoon, local agricultural leaders joined Representative Bobby Kaufmann and former acting U.S. Attorney General Matt Whitaker for the panel discussion. Topics ranged from trade and foreign ownership of farmland to farm subsidies, ethanol production, and state agricultural legislation. Among the panelists was John Tiarks, a fifth-generation farmer and seed dealer. While they have changed greatly over the years, Tiarks believes farm subsidies are a big part of stabilizing rural America, including Iowa.
"My ability as an operator, or my customers' abilities as an operator to go out and choose the level of insurance coverage and how much of that subsidy they want to tag into to protect their own operation," said Tiarks. "The absence of subsidies to come in on crop insurance would really be horrific. When we have years like we've gone through right now where we've had such severe drought here in eastern Nebraska and western Iowa, those are things that are game changers and help you sleep well at night."
Also among the panelists was Pottawattamie County resident Justin Schultz, who is also the Director of Environment, Health, and Safety with the Renewable Fuels Association. Schultz says E-15, or fuels containing blends of at least 15% ethanol, benefits local producers in the state and can help combat carbon emissions from vehicles.
"It's something you can make right there on your own farm and it's value-add fuel where you're able to take your bushel of corn, which is a hair over $5 (Friday) morning to sell it, and add 30-to-40% value to that same bushel–that's something really unique," said Schultz. "To the point of the (Renewable Fuels Standard), that's something where we're lowering greenhouse gases, and that's something that's the talk of the times right now, but we're doing it right here in Iowa with a product that burns cleaner."
Schultz, who also served in the military for 23 years, says the ethanol industry has been vital for veterans, who he adds make up 15% of the ethanol industry.
"When you come back from a combat tour, I can tell you that your world is changed and number one, you immediately grow up, and thankfully my generation of (veterans) especially we were welcomed home but at the same time it's time to go back to work," he said. "The first day that I walked back into the ethanol plant that I've had, they welcomed me with open arms and made it as comfortable as possible. It was an easy transition back into everyday, normal life."
Starlyne Perdue is the Pottawattamie County GOP Chair and a farmer who highlighted the importance of trade for agricultural producers. Perdue also emphasized the importance of families being able to pass down their farms through generations due to the difficulty of new individuals getting into the industry.
"150 years ago they could go out, get some crop land, put a seed in the ground, and they could do it, but this day and age you have to be born into a farm family to go out there and farm," said Perdue. "It's such a challenge for so many people interested in that but you can't afford to just go out and buy a combine, some equipment, and get into that. So, when the federal government comes in and decides they're going to take half of your farm when the older generation passes away and wants their children to inherit what they worked so hard for–that is a detriment to our generational farmers."
Iowa State Representative Mike Sexton was also on the panel and currently chairs the House's Agriculture Committee.