Nationwide Agriculture Traceability Technique launched to guard, promote Australia's $88 billion agriculture sector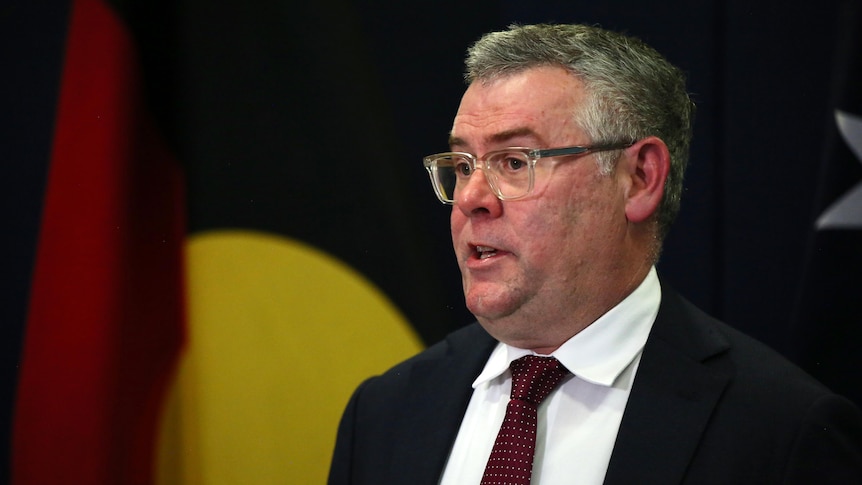 New measures to protect Australia's $88 billion agricultural industry from biosecurity threats have been rolled out in the country's first National Agriculture Traceability Strategy.
Key points:
The National Agricultural Traceability Strategy has been launched at the Agriculture Ministers Meeting in Perth
The strategy is aimed at improving the traceability of livestock in Australia for provenance and biosecurity purposes
A national statement on climate change and agriculture was also announced
Federal Agriculture Minister Murray Watt made the announcement after the Agriculture Ministers Meeting in the Western Australian capital this week.
The ministers also endorsed a National Statement on Climate Change and Agriculture, which Senator Watt said would help show global markets Australia was acting on sustainability issues.
He said the traceability strategy would result in the entire agriculture sector working together to implement a livestock monitoring system.
"If we don't do these sorts of things and if we see big biosecurity outbreaks, that potentially costs farms and the industry not just millions of dollars but billions of dollars," Senator Watt said.
"So it's a relatively small investment to keep these industries strong for the future."
He said biosecurity and provenance were at the forefront of the strategy.
"What traceability is about is electronic systems to monitor the movement of animals within the production system — from farms, to transport to abattoirs, all the way through," he said. 
"Being able to trace where your livestock have been, where they've come from, what kind of conditions they've been raised in is more and more important for consumers these days and our international markets.
"And of course it's really important if we were to have a biosecurity outbreak as well, to be able to know where that livestock has been and which other animals they've been mixing with."
There were eight objectives included in the strategy, which included improving Australia's tracking and tracing capabilities, and strengthening national and international collaboration on traceability "to protect Brand Australia".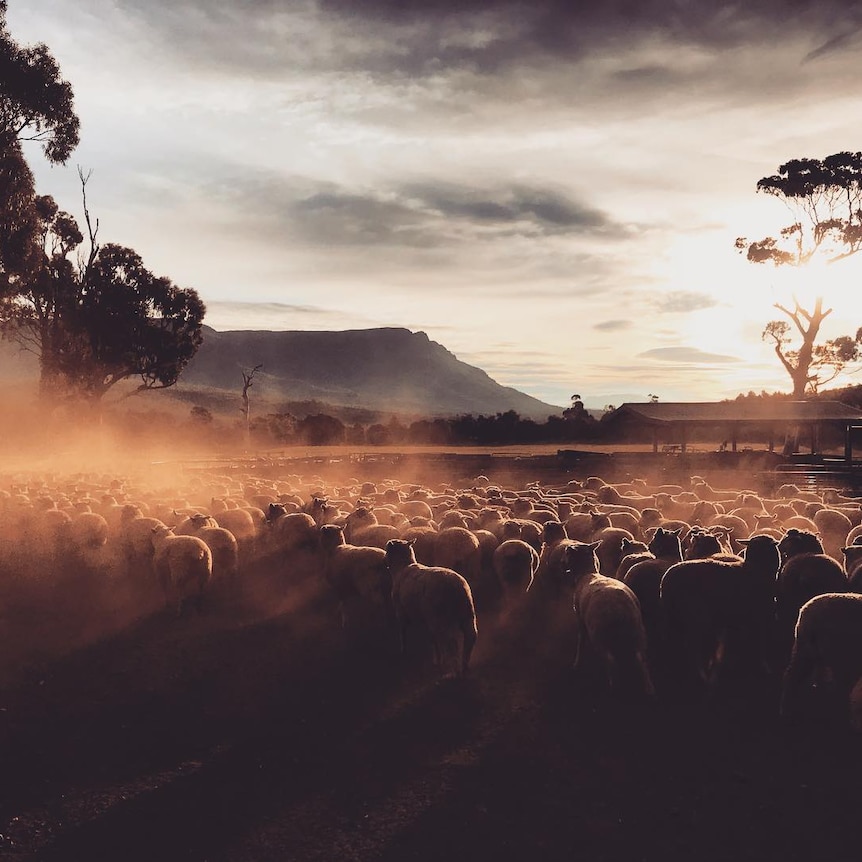 The rollout of electronic identification tags for sheep and goats is a part of the strategy. (ABC Open contributor Scott Colvin)
'Vote of confidence' in industry
Senator Watt said funding the new strategy would cost farmers "different amounts in different states".
"We will be asking farmers and the industry to make a contribution to this because these sorts of traceability and biosecurity systems do tend to be shared responsibilities between government and industry," he said. 
Part of the strategy is the rollout of electronic identification (eID) tags for sheep and goats, which will become mandatory nationwide by January 1, 2025.
The federal government has previously announced more than $46 million funding for the rollout of the tags, including the creation of a database to underpin the traceability system. 
Individual states have also previously committed funding, including more than $22 million in Western Australia and more than $9 million in South Australia.  
"The funding that has already been committed by both the federal and state governments is pretty substantial and it's a real vote of confidence in our livestock industries," Mr Watt said. 
Electronic ID tags will become mandatory for sheep and goats. (ABC South West SA)
Statement on climate change, agriculture 
Australia's first National Statement on Climate Change and Agriculture was also endorsed on Thursday.
Senator Watt said the statement was a good platform to show state and territory governments were prepared to work with the agriculture sector to encourage climate resilience and sustainability. 
"Farmers are at the coalface of facing the losses we see every time we have extreme weather resulting from climate change," Senator Watt said.
"This isn't just a good environmental decision, this is a good business decision for farmers to become more energy efficient, use fertilisers and sprays more economically and efficiently, that's a good way of helping farmers reduce their costs.
"We are seeing consumers and international markets want, they're demanding, more and more sustainable produce so if we want to maintain those markets we've got to be able to demonstrate that we're acting on these issues." 
The Agriculture Ministers Meeting also endorsed animal welfare standards for the poultry industry in Australia, and agreed to continue working on a new proposal for the eradication of red imported fire ants.
Loading