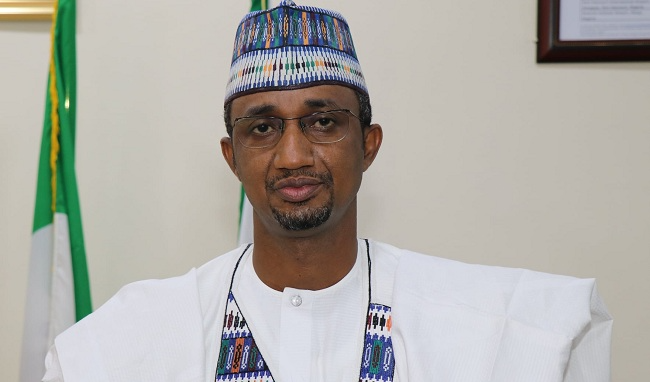 The Nigerian Meteorological Agency (NiMet) recently clocked 20 years as an agency. In this report, EJIKE EJIKE writes on its role in ensuring air safety and improved agriculture products through its yearly seasonal climate predictions and other services.
The Nigerian Meteorological Agency came into existence by an Establishment ACT of parliament on the 16th of May, 2003 and got the presidential assent on the 19th of June 2003. 
In 2022, the NiMet establishment act 2003 was repealed and replaced by the NiMet establishment act 2022 and signed into law by president Muhammadu Buhari on the 31st of August, 2022. 
The new establishment act grants the agency the sole authority to grant approvals and licenses for the establishment of meteorological stations and other related matters.
Speaking on the activities of NiMet in recent times, an sports analyst, Mike Jide said NiMet came to limelight in 2003, when the pioneer director general/CEO of NiMet, Chief Liwhu Akeh made attempt to justify its agency status, when he warned the entire nation about the way the Abuja velodrome was built to host the 8th All African Games.
"Like a whining child, NiMet's warning was ignored but true to the prediction, the rains came and destroyed the multi-million-naira edifice. This singular event, arguably brought NiMet to limelight. 
NiMet became visible and it was credited to NiMet that it lived up to its mandate in this regard," Jide said.
Under the current director general, Professor Mansur Bako Matazu, NiMet is driven by nine policy thrusts for effective weather and climate services, namely   Improved Governance and Institutional Setting; Effective Partnership to Improve Service Delivery; Upgrade of Observational Infrastructure; Improve Data and Product Sharing Policies to Support Climate – Smart Decisions and Enhance Socio-Economic Benefits of Climate Services in Nigeria; Enhance Numerical Model and Forecasting Tools/Applications; Improve Climate – Risk Early Warning and Advisory Services;  Improve our Contribution to Climate Services; Enhance Products' Dissemination and Outreach; Improved Staff Motivation and Welfare for Job Satisfaction and Efficiency. 
These, professor Matazu said aligns with the federal government policy thrust. This policy thrust guides the developmental initiatives the agency embarks on. 
For example, Matazu is acquainted with the fact that accurate and timely weather information is a crucial factor and one of the most important elements for flight operations and safety. 
The provision of accurate and timely weather forecasts is particularly important when you consider that 30-35 per cent of all airline accidents and incidents are weather related. 
To address this, Professor Matazu embarked on an aggressive upgrade of observational infrastructure. These include the procurement and installation of Low-Level Wind Shear Alert System (LLWAS), equipment and spare parts for NiMet stations across the country, provision and installation of LLWAS Towers in three NiMet stations. 
This improves the performance and accuracy of LLWAS at these three locations, Lagos, Kano and Port Harcourt. 
Also, the improvement in the ambience of the pilot briefing rooms located at the airports. This provides easy access to critical weather information for pilots.
NiMet's general manager public relations, Muntari Yusuf Ibrahim said "the fact that in the last five years no air crash has been attributed to weather in Nigeria is also an indication that NiMet has raised its ante and established its relevancy as far as meteorological service delivery is concerned.
All these have given air travelers the confidence that air travel in Nigeria has come of age. 
"One of the major policies of former president, Buhari's administration is the attainment of food security by revamping the agriculture sector and making it a major revenue earner. Statistics have shown that the agriculture sector employs about 67 per cent of rural dwellers whose livelihood is heavily dependent on traditional rain fed agriculture. Rainfall, therefore plays a major role in determining agricultural production and hence the economic and social wellbeing of the Nigerian rural communities. 
"NiMet has been active in supporting this noble objective of the federal government through the annual Seasonal Rainfall Prediction (SRP), which has been changed to Seasonal Climate Prediction (SCP). The change is to reflect a wider input to the national document. The document now contains Malaria and meningitis vigilance and the attendant advisories, which has helped the Ministry of Health prepare against outbreak of Meningitis and other related health hazards, while the Ministry of Agriculture have pledged their support for the SRP with the signing of an MoU."
One sector in which NiMet's services have been visible is air transportation and airline operations where NiMet has been providing weather updates for air travelers and air operations.
According to Mr Oladayo Smith, an engineer that shuttles between Lagos and Abuja to supervise his projects
 "I frequent Abuja on account of projects that I handle. I must say that my confidence in air travel in Nigeria has increased in recent years because of the safety level now. I also know that NiMet has done a lot to contribute to this".
This was recently confirmed by Matazu, who disclosed in an interview that NiMet has attained 95 per cent accuracy in weather prediction, which is above the 60 per cent threshold recommended by the World Meteorological Organisation (WMO).
Prof. Matazu attributed this to the continuous upgrade of equipment, training and retraining of staff and developing a culture of excellence in service delivery among others.
He said NiMet has not only carved a niche for itself in improved service delivery for the aviation sector but has also developed products and services that have helped the federal government achieve sustainable food security for the nation. One such is the Seasonal Climate Prediction (SCP) in which the Agency presents to the public the annual rainfall pattern this has helped farmers and stakeholders plan their cropping season.
According to Alhaji Abdullahi, a farmer from Jigawa state, "The Seasonal Climate Prediction from NiMet has been helpful to me and some farmers that agree to use it.  The 2021 forecast was perfect, particularly at the onset and the end of the season. Cases of the dry spell were reported in some areas like Gwiwa, Yank washi, Kiri Kasama and Guri".
Another farmer Rose Chioma from Imo state said "The Seasonal Climate Prediction has been very important to us. The one provided for us last year has helped us and increased our yield. I have been using the SCP for the past two years now and those years without applying the SCP will never be compared to the last two years I started using the product".