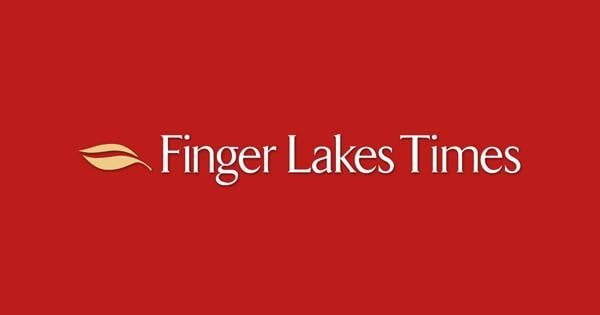 Agricultural districts help farmers protect and conserve farmland within the state thereby encouraging farming enterprises. If you are in an Ag District, your farming operation is protected by the New York State Ag and Markets right-to-farm laws, which limit rules and regulations that otherwise would be overly burdensome. You are still responsible for complying with all town rules and regulations. NYS Agriculture and Markets Law section 303 requires counties to thoroughly review the lands within their agricultural districts every eight years.
The review aims to determine if land within the districts is viable farmland and/or used for agricultural purposes. Although parcels can be added to the Agricultural District annually, land may only be removed from the district during the 8-Year review. In the next few weeks, if your property is located within Yates County Agricultural District #1, you will receive a letter informing you of the 8-year Agricultural District review with instructions on adding or removing parcels.
Below are the answers to some frequently asked questions about the Agricultural District and the 8-year review that might be helpful to you while navigating this process:
Why did I get a letter from the Farmland Protection Board of Yates County?
According to Yates County Real Property records, your parcel is located within Agricultural District #1. All landowners of Agricultural District #1 parcels must receive a notification of the 8-year review. The Farmland Protection Board, in partnership with the County Planning Department, Yates Soil and Water, and Cornell Cooperative Extension of Yates County, is responsible for conducting the 8-year review.
What is the purpose of an Agricultural District?
Agricultural District No. 1 was established in Yates County in 1975. There are approximately 146,784 acres of land in the Yates County Agricultural District. Agricultural Districts are meant to identify agricultural lands to defend and support farmers within the district by providing protections against nuisance lawsuits involving their farming practices and against overly restrictive local laws that would inhibit a farmer's ability to run a profitable farm business. Being in an agricultural district provides advantages for farmers, such as:
• Limits to Local Regulation — Local governments cannot enact any rules or regulations in agricultural districts that would make it difficult or impossible to continue with agricultural production.
• Limits to Publicly Funded Construction and Eminent Domain Projects — If a governmental agency would like to perform certain construction activities or want to acquire agricultural lands in an agricultural district, they must first go through a formal review process to determine the impacts of agriculture. A process is in place if unreasonable adverse impacts on agriculture would occur.
• Limits to Local Benefits Assessments — Local governments cannot charge benefit assessments, special ad valorem levies, or other rates or fees to lands used primarily for agricultural production within an agricultural district.
• Discouragement of Private Nuisance Lawsuits — Property owners are notified at the time of sale that their property is within an agricultural district. Additionally, the State will determine what is considered a "sound agricultural practice." Sound agricultural practices cannot be considered a nuisance on lands within an agricultural district or on lands receiving an agricultural assessment.
• Consider Agricultural Impacts by All State Agencies — The Agricultural District Law ensures all State agencies seek to protect viable farmland.
Am I automatically classified as a farm if I own land within the Agricultural District?
No, you are not considered a farm unless you meet other requirements. Being in the Agricultural District doesn't impact your ability to use your land or affect taxation rates.
What if I don't want my land removed from the Agricultural District?
Your property will remain IN the Agricultural District unless you respond in writing.
What is the deadline for removing parcels?
Aug. 9 is the last day to request to remove parcels from the 2023 Agricultural District during the 8-Year review. The Yates County Legislature will vote on proposed modifications in November so that the Revised Agricultural District No. 1 can be certified by the New York State Commissioner of Agricultural and Markets by the end of the year.
How do I voice my opinion during the District Review process?
The County Legislature will hold a public hearing this fall (Date TBA).
Where can I view a proposed district map and get more information?
Please get in touch with the Yates County Planning Office or visit for more information.
For additional information, email Caroline Boutard-Hunt at cb239@cornell.edu, or call the CCE-Yates County office at 315-536-5123.
Caroline Boutard-Hut is the CCE-Yates County Agricultural & Horticultural Educator.