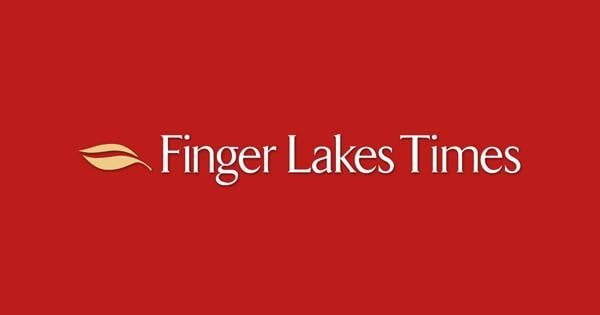 Humbert Farms of Rose in Wayne County is one of three finalists announced last week by New York State Agriculture Commissioner Richard A. Ball for the Agricultural Environmental Management (AEM)-Leopold Conservation Award.
New York's longstanding AEM Award partnered with the Sand County Foundation's nationally recognized Leopold Conservation Award program in 2020 to honor a farm and its nominating Soil and Water Conservation District for their efforts to promote and protect the environment through the preservation of soil and water quality while helping to ensure farm viability for future generations.
"The three finalists in contention for the 2023 AEM-Leopold Conservation Award have long been dedicated to best practices that protect our natural resources and conserve our environment, both on their farms and in their communities," Ball said. "I congratulate all of them for inspiring their neighbors to follow in their footsteps."
Humbert Farms, owned by Mark and Lisa Humbert, produces corn, soybeans, and wheat on 3,500 acres. This fourth-generation farm prioritizes sustainability by focusing on soil preservation and health, successor development, long term profitability, and community partnerships.
Through the AEM Program, the Humberts have incorporated numerous practices and resource protection programs into their farming operation including watershed management through buffer creation and localized drainage channeling, extensive use of cover crops, addressing resiliency with inner seeding and irrigation, and various strategies to address the impacts of weather extremes.
The Humberts exhibit leadership in agricultural conservation, working with the Wayne County Soil and Water Conservation District, commodity and advocacy organizations, as well as neighboring dairies, to look at ways of addressing carbon sequestration including partnering and building a 4-phase system of manure storage and transfer, which will be completed in 2024.
The other finalists are Dygert Farms of Palatine Bridge in Montgomery County, a 250-cow dairy and dairy processing operation, and Tongore Farm of Olivebridge in Ulster County, originally a dairy farm that has been restored back into production to grow hay and provide pasture for beef cattle and pigs.
Kevin McAleese, Sand County Foundation President and CEO said, "These award finalists are examples of how Aldo Leopold's land ethic is alive and well today. Their dedication to conservation shows how individuals can improve the health of the land while producing food and fiber."
Sand County Foundation, a national nonprofit conservation organization, will present the $10,000 award with the support of New York State Department of Agriculture and Markets, American Farmland Trust, Cornell Cooperative Extension, the Ida and Robert Gordon Family Foundation, Farm Credit East, New York State Agribusiness Association, Audubon New York, and USDA's Natural Resources Conservation Service.
For more information on the award, go to www.leopoldconservationaward.org.