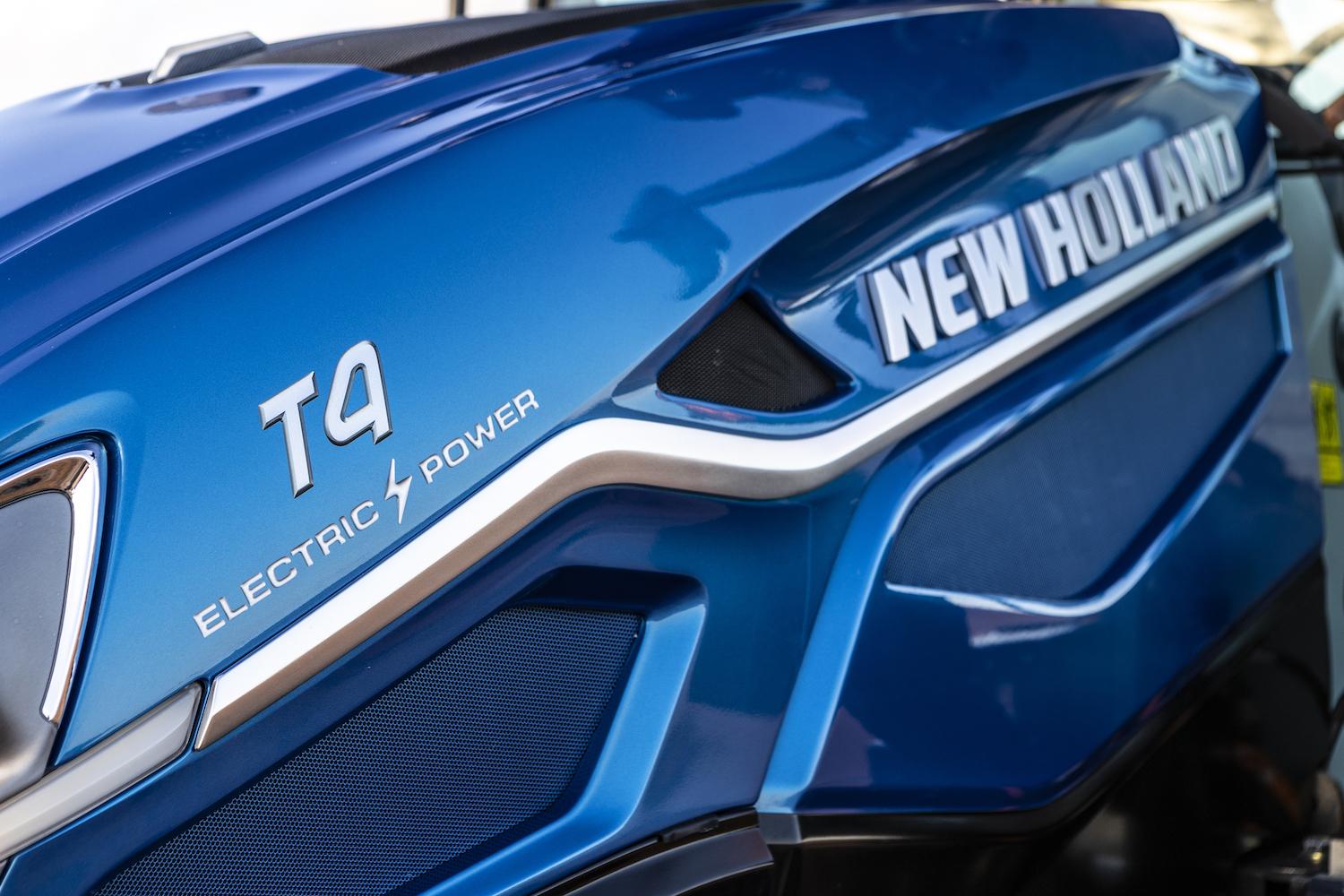 With their reliance on massive combines and other large pieces of diesel-powered equipment, the agriculture and construction industries present a major challenge for electrification. Nevertheless, suppliers are beginning to offer electric options, and the global firm CNH Industrial illustrates how careful strategizing can yield rapid results.
A head start on electrification
The Electrification Portfolio Management team is a relatively new addition to CNH Industrial as the electrification industry picked up steam over recent years. The sector's rapid rise has enabled CNH Industrial to recruit talent from a deep pool of accomplished electrification experts.
"Now that the technology is known, there is a well-defined supply chain and expertise in the market, we decided to look at the market and bring in that expertise," said Mario de Amicis, head of the CNH Industrial electrification team.
Knowing both the customer and the technology is another foundation of the company's strategy. While some firms have gained publicity by electrifying massive pieces of machinery, CNH Industrial assessed the demand for relatively small, lightweight utility tractors, taking particular note of the specific benefits that electrification would bring to customers.
Collaborating to accelerate electrification
Another leg of the strategy involves forming partnerships with experienced electrification companies, helping to accelerate the timeline from concept to market. For its inaugural electric tractor project, CNH Industrial enlisted the U.S. firm Monarch Tractor as a strategic partner.
The result was a prototype version of the T4 Electric Power, an all-electric utility tractor for CNH Industrial's New Holland Agriculture brand. The prototype was produced in record time and unveiled at the company's tech day event in Phoenix, Arizona, in December 2022. 
A production model will extend to CNH Industrial's Case IH brand as well, where the company has also introduced an all-electric mini-excavator.
Electric vs. diesel vehicles: Compare and contrast
Around 70 percent of the CNH Industrial's electrification team comes from the automotive industry, de Amicis said. That experience shows up in T4 features that have become standard fare in electric vehicles, including battery range that can last up to a day depending on the type of work. Another key element is fast-charging capability: a bi-directional charging system enables the tractor to provide power to electric tools (such as welding machines and drills) and function as a generator for emergency or daily use.
The commercial version of the T4 will launch with remote and autonomous features. Similar to those in other electric vehicles, these elements are expected to result in significant productivity improvements.
"Farmers can remotely activate the tractor via a smartphone app," the company detailed in a recent announcement. "Shadow Follow Me mode lets operators sync machines to work together. A 360-degree perception system detects and avoids obstacles. Telematics and auto guidance keep all functions in check for operators."
CNH Industrial also took care to incorporate a power take-off feature and other standard elements for attaching implements to a tractor, with a high-tech twist. The T4 comes with a fleet management controller that recognizes and links the attachments, enabling farmers to run the tractor remotely through all stages of use.
All the benefits of electrification
As with all electric vehicles, the T4 eliminates tailpipe emissions and offers a significant savings on operating costs. CNH Industrial estimates a savings up to 90 percent over the cost of fueling and maintaining a diesel engine. The electric drive also delivers improvements in responsiveness, traction control and all-around handling, according to the company. 
In terms of agricultural use, the electric tractor eliminates the risk of soil contamination from spills or accidents, de Amicis said. That's an especially important consideration for regenerative agriculture, which prioritizes soil health.
On a more holistic basis, regenerative practices also prioritize worker health, making a zero-emission tractor all the more attractive. 
The T4 reduces noise by up to 90 percent, according to company estimates, and tamps down on vibrations, too. That's a significant improvement in the well-being of both workers and farm animals, while lessening disturbance for nearby neighbors.
Similar benefits are at work in CNH Industrial's electric mini-excavator. It is sized to enable it to pass through doorways and conduct work indoors, free of the diesel fumes and noise of conventional equipment.
Next steps for decarbonization
CNH Industrial also offers farmers a methane biofuel option for New Holland's T7 and T6 tractors. These models are a particularly good fit for livestock farms with digester equipment, which extract biogas from manure.
"Farmers grow crops and use waste products to generate biomethane, which powers the tractor, which, in turn, helps to grow those very crops," New Holland's website reads. 
Electrifying combines and larger pieces of equipment involves another set of challenges. Here, CNH Industrial is focusing on a hybrid strategy to satisfy customer demand for both performance and efficiency, while also achieving a sharp reduction in carbon emissions, de Amicis said. 
"Battery-electric, with no combustion, is a really good application for small machines," he explained. "But when we move up, we know that — due to the limit of the power density and cost of the battery — we need to talk about hybridization for medium to large machines.
Much of the equipment attached to farm and construction vehicles is driven by hydraulic systems, which lend themselves to electrification.
"Electrification is an opportunity for efficiency," de Amicis said. "A tractor is pointless alone. It is intended to pull and provide energy for something else — for implements. There is a lot of opportunity because of the hydraulics in implements, and if we move to electrification, we can improve controllability."
Beyond EV batteries
As much as CNH Industrial and other firms have been helped along their electrification journey by the size and maturity of the on-road electric vehicle market, further progress in the off-road area will require a tailored approach.
The next step involves forming new supply chain partnerships to develop a battery designed specifically for high-voltage systems, de Amicis said. "We can't simply copy and paste what the automotive industry is doing. Due to the specific requirements linked with our environment, a customized solution is required."
The decarbonization of the agriculture and construction industries is only just beginning. But equipment suppliers such as CNH Industrial are poised to overcome the technology challenges and accelerate the transition away from fossil energy. 
This article series is sponsored by CNH Industrial and produced by the TriplePundit editorial team.
Image courtesy of CNH Industrial