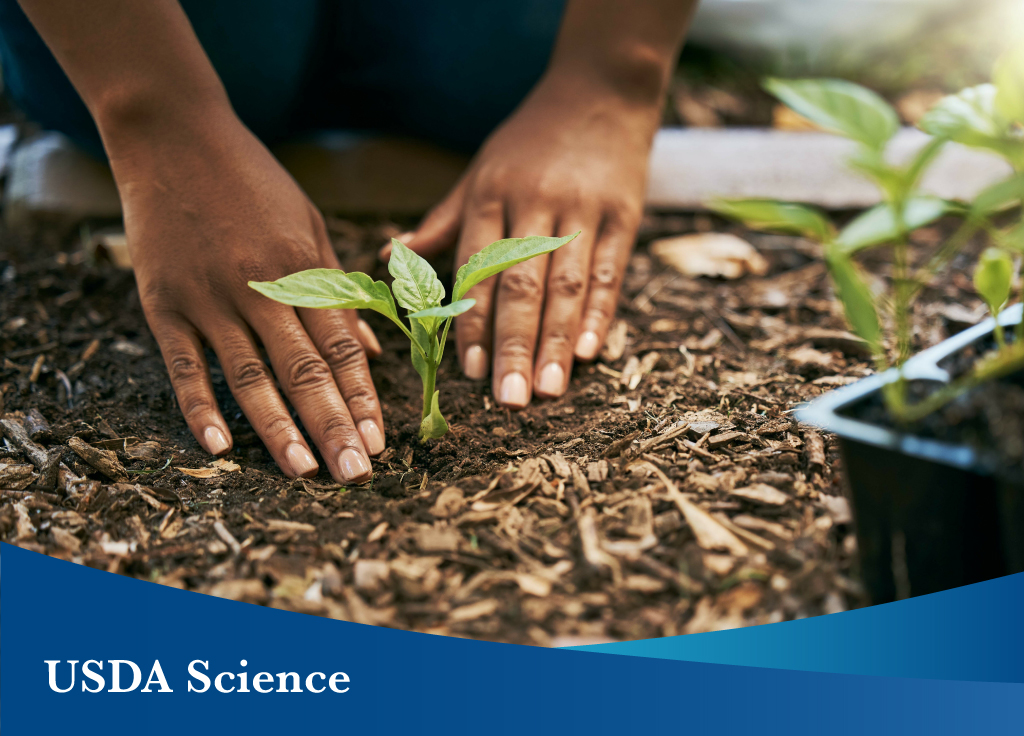 Apr 20, 2023
Feeding a world population estimated to exceed 9 billion by 2050 will require significant increases in agricultural production, yet those increases must be sustainable solutions that protect the world's natural resources. As USDA's primary extramural funding agency, the National Institute of Food and Agriculture (NIFA) invests in research, education and Extension efforts to ensure a secure food supply while protecting and enhancing the world's natural resources.
NIFA's Agriculture and Food Research Initiative (AFRI) is the nation's leading competitive grants program for agricultural sciences. AFRI-funded science is vital to meeting food, fiber and fuel demands as the global population expands while safeguarding the world's land and water resources.
NIFA is working to transform American agriculture to increase production in sustainable ways and doing so in the context of diminishing land and water resources and a changing climate.
Examples of NIFA-Supported Research Advancing Climate-Smart Ag:
Researchers at Auburn University have identified two genes that appear to coordinate the fitness of plants in defending themselves from drought while also stimulating growth. The genes will likely be good candidates to help generate crops that are truly drought tolerant.
University of California scientists are developing new instruments and analysis techniques that will provide insights into the sources and chemistry of atmospheric aerosols and the role they play in global climate and regional air pollution.
Rutgers University showed that increased concentrations of atmospheric carbon dioxide could lead to changes in soil structure. Researchers are helping develop better crop fertilization and irrigation practices that maximize yields while minimizing soil and water contamination from excess nutrients.
A microclimate study conducted by West Virginia State University Extension Service is helping landowners learn more about climate change impact on regional weather, with the goal of minimizing negative impact on seasonal crops and overall farm livelihood.
At North Dakota State University, researchers developed web-based nitrogen calculators for more efficient nitrogen management without decreasing crop yields in crops like wheat, canola, barley and sugar beets.
NIFA and the projects it supports are crucial to feeding the world and protecting the Earth for future generations.
Category/Topic:
Research and Science