Connecticut farmers reeling after 2,000 acres of crops destroyed by flooding – NBC Connecticut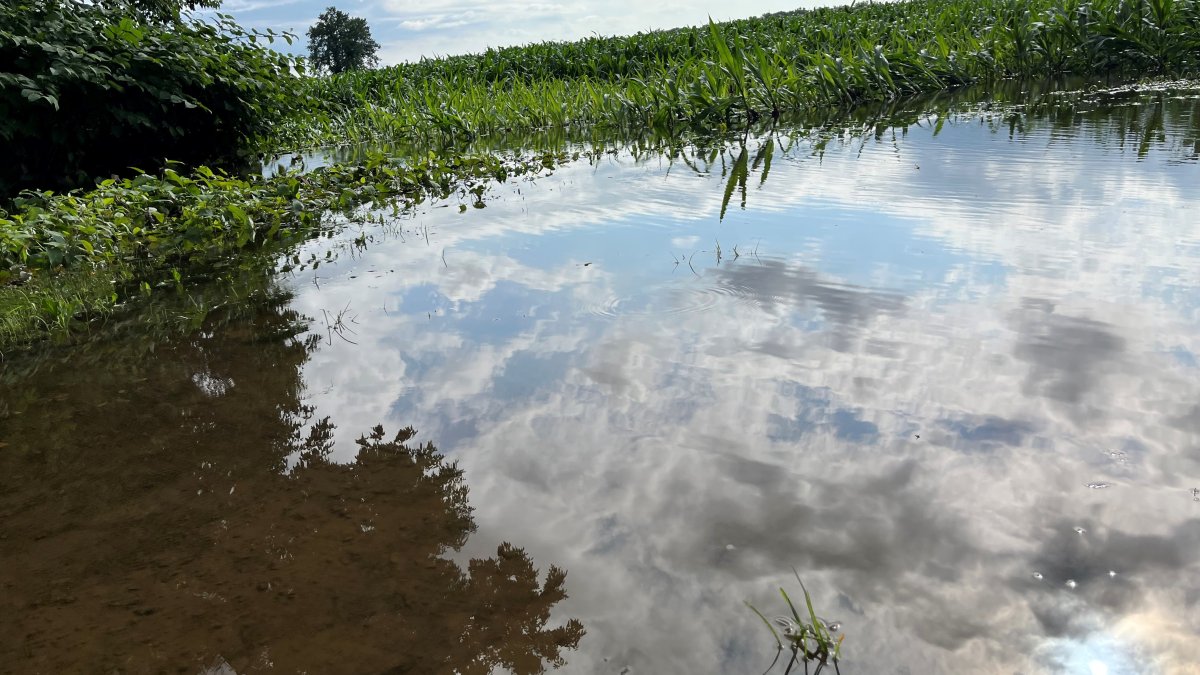 At Kasheta Farms in South Windsor, the owner estimates about half of his crops were destroyed by flood waters. 
"I would say right now, we probably have 100 acres of sod under water and about 150 acres of corn damaged by rising water," said Kasheta Farms Owner Ed Kasheta. 
Kasheta Farms, in South Windsor, is one of many farms near the Connecticut River, impacted by rare summer floods. 
"We are looking at about 2,000 acres of crops that have been destroyed, and a couple million dollars at least that have been impacted," State Department of Agriculture Commissioner Bryan P. Hurlburt said. 
The Lamont Administration and the Connecticut Dept. of Agriculture are assessing the damage and having discussions with the federal delegation regarding potential financial relief for farmers.
"We are going to explore what the options are for federal funding and for state funding," Lt. Gov. Susan Bysiewicz said. 
Farmers rely on the summer season to make money, after months of investing in crops, fuel and labor. With farmlands destroyed by high waters, farmers are left to figure out how to make up for a loss in product and revenue. 
 "In 2021 it was pretty much the same weather pattern and we lost about 3 million bucks," Jarmoc Tobacco Owner Steve Jarmoc said. 
In the meantime, state officials encourage customers to buy local produce this summer season in support of Connecticut farmers.