Artwork and Farming are Feasts for the Senses on the Longmont Museum's "agriCULTURE: Artwork Impressed by the Land" exhibit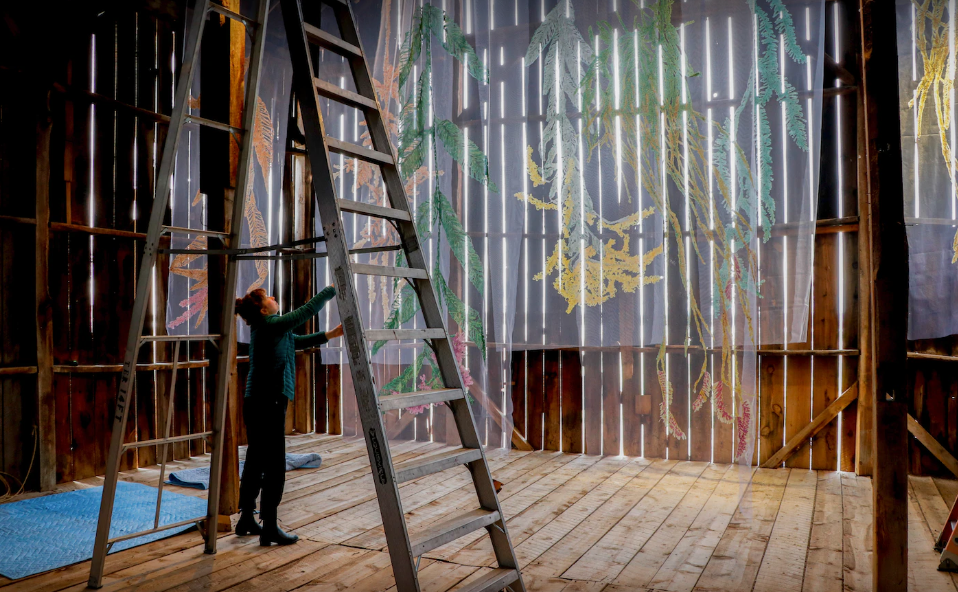 Celebrated artists were paired with local farmers to produce works inviting visitors to explore their own connections to the land
Unlike conventional exhibits, "agriCULTURE: Art Inspired by the Land" engages visitors through art to imagine the tastes, smells, sounds, and textures of the land across five different locations.
18 local and national artists were paired with Boulder County farmers to create paintings, sculptures, fiber art, photo weavings and more. Their works are on display at the Longmont Museum, Boulder Museum of Contemporary Art, Ollin Farms, Milk and Honey Farm, and the Agricultural Heritage Center.
Visitors are encouraged to go from site to site to experience the various site-specific work. "There is so much about farming that is approached like an art form in order for it to be successful," said Joan Harrold, marketing and communications specialist at the Longmont Museum. "There are natural connections between the two concepts, and both are a rich part of the culture of Boulder County."
Inspired by agriculture and nature
"We asked farmers and artists to work together to create art that is inspired by the land. It's interesting to see all the diverse directions the artists have taken that prompt," said Harrold. "We gave them the flexibility and freedom to create what they saw and use the mediums they wanted."
One artist created a very large curtain of corn stalks meant to represent the amount of corn required to produce two gallons of milk. Harrold said, "His intention is to take the curtain back to the land at the end of the exhibit and return it to the field where it can decompose naturally and provide nutrients for the next crop."
Artist Margarita Cabrera intertwined food accessibility, soil regeneration, and pollination, all of which are central to partner farm Ollin Farm's mission, by working with 60 community members to create ceramic spoons. Harrold said, "Margarita engaged our community last summer to create the spoons featured in our exhibit. So many people were involved in what is not a typical art show."
At Milk and Honey Farm, artists created a series of five sculptures placed on mobile stages. At the Agricultural Heritage Center, artist Amanda McCavour created an experiential piece of ethereal embroidered flower curtains that are hanging in an old historic barn. It has the look and feel of flowers blowing in the breeze.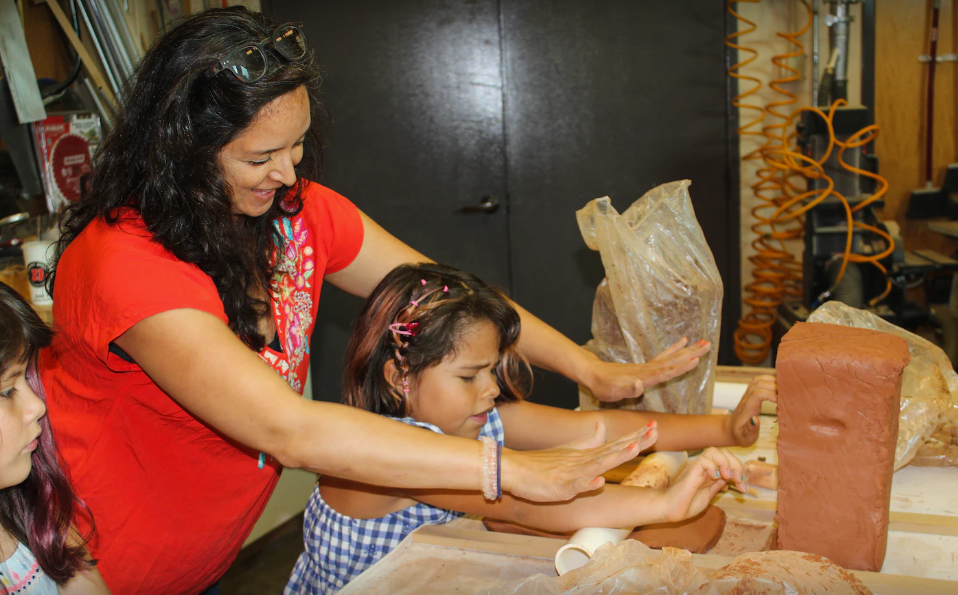 In the Longmont Museum's gallery, the exhibit also features hands-on exploration activities for families, including digital microscopes, a farm tractor sandbox, and an interactive magnet mural.
The Boulder Museum of Contemporary Art's gallery features eight artists using various media. "The works celebrate Boulder County's rich farming heritage while also sparking dialogue about environmental challenges such as climate change and water rights."
The "agriCULTURE: Art Inspired by the Land" exhibit runs through January 7, 2024
Offering something for everyone
The Longmont Museum hosts many events throughout the year from concerts, to theater, to talks and films in their intimate 250-seat Stewart Auditorium.
This summer, enjoy a free outdoor concert in the Museum's courtyard with diverse music from blues and jazz to country and R&B.
Sundays on the Farm is an opportunity for families to enjoy an afternoon of making art, petting goats, food, music, and a lot of fun at each of the three farms featured in the "agriculture" exhibit.
The Summer Kids Film Series features a range of films from Disney classics to recent blockbusters on Tuesday mornings.
For more information on the "agriCULTURE: Art Inspired by the Land" exhibit and other performances and events visit them online here or here.