Agricultural producers and meals companies getting $320 million enhance from USDA – AgriNews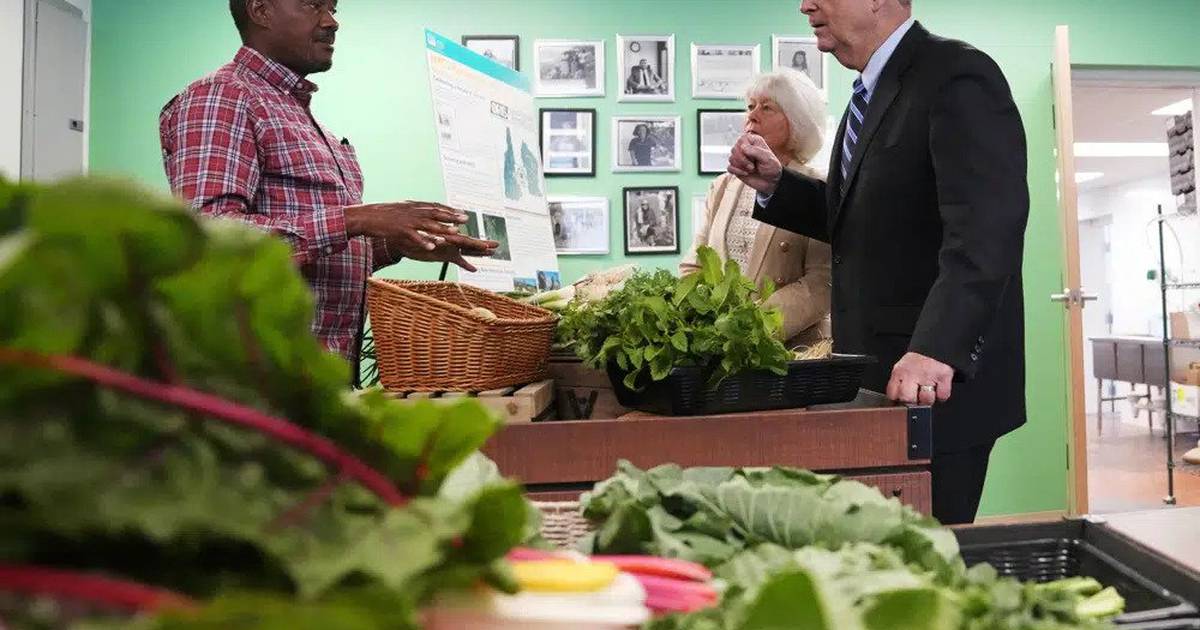 MANCHESTER, N.H. (AP) — The U.S. Department of Agriculture is seeding agricultural producers and food businesses with millions of dollars in investment funds to improve markets, create and strengthen jobs, control food prices and improve nutrition, Secretary Tom Vilsack said.
"We're here to underscore the important role that local and regional food systems play for American agriculture and farmers and to announce $320 million of variety of loans and grants which are designed to strengthen the supply chain, to make the food system more resilient and to create a number of opportunities for mid- and small-size operators," he said.
He spoke June 15 during a visit to the Fresh Start Food Hub & Market in Manchester. The market sells fresh fruits, vegetables and other products grown by immigrant farmers, some of which are distributed via a community-supported agriculture program.
"Thanks to our partnership with federal officials, including Secretary Vilsack's Department of Agriculture, we're making significant progress in tackling food insecurity and leading the way in developing new approaches to create more healthy food options in our city," Manchester Mayor Joyce Craig said.
North Country Growers in New Hampshire is getting a $19.9 million guaranteed loan to build and operate a 20-acre hydroponic greenhouse to grow lettuce and other leafy greens year round, he said.
The project hopes to grow 30 million heads of lettuce a year for sale to local grocery stores and restaurants and distribution throughout the Northeast. It will also support 84 jobs.
Other businesses that will benefit from the investments include a meat market and a bison processing facility that will expand production capabilities; a berry processor that will purchase equipment to expand production capacity; and a plant-based yogurt manufacturer and a cold storage facility that will expand sustainable options for consumers.
Strengthening market opportunities has an economic benefit for small- and mid-sized producers. More market opportunities means more competitive prices.
"And when you create a local and regional food system, you are reducing some costs associated with getting that food to consumers," Vilsack said.