Agricultural Analysis Companies companions with USACE for brand spanking new analysis amenities > Kansas Metropolis District > Kansas Metropolis District Information Tales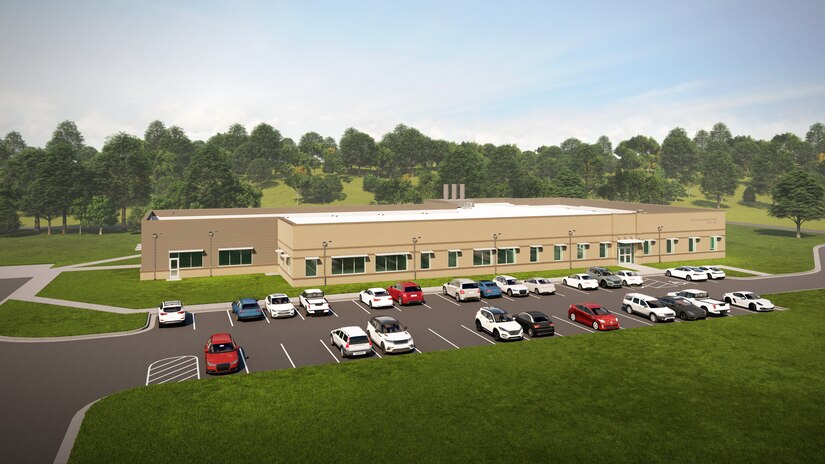 American farmers face many challenges in an often unpredictable economic and ecological climate. But perhaps they can rest a little easier knowing that a new partnership has been forged between the U.S. Army Corps of Engineers and the Agricultural Research Service, or ARS, a sub-agency of the U.S. Department of Agriculture, or USDA. This new partnership will ultimately help to improve conditions for America's farmers when 21 new ARS research facilities are constructed across the nation.
ARS is the USDA's primary scientific research agency and works to find solutions to the nation's, and the world's, agricultural challenges. In 2019, ARS leadership reached out to USACE to assist with the planning, environmental, contracting, design and construction oversight for the new research facilities, which it does so through its Interagency and International Services program.
"[ARS] received a large injection of funds to build the program … so that was why they initially approached [USACE]," said John Daley, senior program manager and national program manager for the USDA ARS program with USACE Headquarters. "Initially, they inquired about helping with one or two [facilities], … and then over the last couple of years, it's increased to 21 projects."
Spread across the nation, the 21 new research facilities will be found in ten different USACE districts. The program will have far-reaching effects on agricultural research in the U.S. and across the world.
"One of the great things about inter-agency work is we get to use [USACE's] capabilities to help [ARS] achieve their mission," said Daley. "With ARS, it's a vital mission to the U.S. economy, so it's very exciting to make a major contribution in that respect."
The Kansas City District is one of ten USACE districts working on one of the 21 new ARS research facilities. The facility, located in Columbia, Missouri, will be the home of the ARS Plant Genetics Research Unit.
"We have research on mostly corn genetics and soybean genetics," said Bruce Hibbard, supervisory research entomologist who leads research at ARS's Columbia, Missouri, location. "We are interested in improving things for the American soybean grower and the American corn grower."
While the Kansas City District has experience constructing facilities with similar features, like hospitals, this will be the first time it is constructing a scientific lab facility used for agricultural research. The 22,000 square-foot facility will be constructed on ten acres of federal land, surrounded on all four sides by the University of Missouri.
"This [project] is kind of unique," said Larry Bolton, project manager at the Whiteman Air Force Base Resident Office, Kansas City District. "It's the first USDA project for the Kansas City District … and it's surrounded by University of Missouri property."
According to Bolton, the $24.8 million project is underway and making progress. Design of the project was completed in August 2022 and the construction contract was awarded in March 2023 to Zodiac-Poettker HBZ Joint Venture II, LLC based out of St. Louis, Missouri. Construction began in June 2023 and is expected to be complete in October 2024.